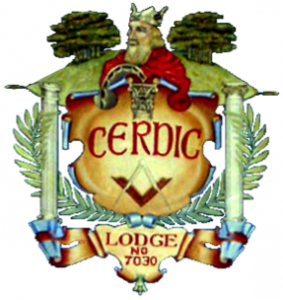 Cerdic Lodge No. 7030 was consecrated on 14th December 1950.
The lodge meets on the 2nd Thursday of the months from September to June  (except December). The lodge Installation meeting is held in January.
Master : D.R. Burridge
Secretary : A. Lee, 27 Magpie Drive, Totton, Southampton, Hampshire SO40 8TE
Treasurer : P.D. Martin, 43 Methuen Road, Bournemouth BH8 8ND
 Cerdic Lodge recently donated £305 to the 30th Bournemouth Scouts for the new tents. Click here for more details.